LEADERSHIP STRUCTURE
Unichem is led by a highly qualified and capable Board of Directors and Corporate Executive Team that brings together expertise from a diverse array of fields. With extensive experience in running successful enterprises, the leadership team at Unichem strives to constantly deliver higher value to all stakeholders.
BOARD OF DIRECTORS
The Board of Directors, which is elected by shareholders, comprises of executive and non-executive independent directors. It is the final decision-making body responsible for the company's activities, strategy, performance and corporate governance.
Currently, the Board of Directors at Unichem comprises:
Dr. Prakash A. Mody
Chairman & Managing Director
Dr. Prakash A. Mody is the Chairman & Managing Director of Unichem Laboratories Limited. He is the son of founder promoter, the late Shri. Amrut Mody. After graduating, he completed his post graduation at University of Mumbai. He has done his PhD in organic chemistry. He is also a Graduate Alumni of Harvard Business School.
He is the past president of the Indian Pharmaceutical Alliance; the industry body representing research based National Pharmaceutical Companies.
Dr. Mody is the Chairman of the Corporate Social Responsibility Committee and member of the Company's Stakeholders' Relationship Committee. He is also a Director of the Company's Wholly Owned Subsidiary Unichem Pharmaceuticals (USA) Inc.
Dr. Mody also acts as an Independent Director of Kewal Kiran Clothing Limited.
Mr. Dilip Kunkolienkar
Whole Time Director
Mr. Dilip Kunkolienkar is a Bachelor of Pharmacy from Bombay University. He has more than forty four years of rich exposure at various positions in the Pharmaceutical industry in various leading Pharmaceutical houses like Richardson Hindustan Ltd., Geigy Ltd., Raptakos Brett Co. Ltd., and German Remedies Ltd.
Before his appointment as a Wholetime Director, designated as Director Technical, Mr. Kunkolienkar also served as Vice President – Global Generics & Compliance at the Company with additional charge of rendering formulation operation and Technical services to Unit Heads and the Management.
He has diverse experience in the manufacture of tablets, capsules, parenterals, Oral Solid & Liquid Dosage forms, suppositories of various forms; with an additional exposure to Bio studies, Product Viabilities, Planning, General Administration, Documentation, Regulatory Audits, Capex/Revenue budgeting & R & D and API Marketing.
Mr. Kunkolienkar is a member of the Audit Committee of the Company. Mr. Kunkolienkar also serves as a Director in the Company's Wholly Owned Subsidiaries namely Unichem Pharmaceuticals (USA) Inc. Unichem Laboratories Limited, Ireland and Niche Generics Limited, UK. He is also a Director in Synchron Research Services Private Limited a reputed contract research organization.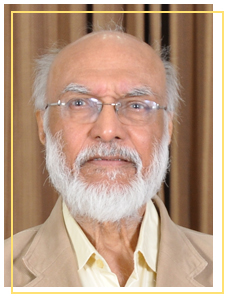 Mr. Prafull Anubhai
Independent Director
Mr Prafull Anubhai, has served on the Board of Unichem since 1979.   He is a management consultant and is associated with educational, research and cultural institutions like Indian Institute of Management (IIMA), Ahmedabad Education Society (AES), Centre for Science Technology and Policy (CSTEP), ATIRA, Saptak (An Indian Classical Music organization), etc. He is the former chairman of Board of Management of Ahmedabad University. He has done his B.Sc.(Econ.) from the London School of Economics and attended PMD at Harvard Business School. He has over three decades of rich experience in top management of Textile and other businesses. Presently he is also a Director in companies namely Vardhman Textiles Limited and Birla Sunlife Trustee Company Private Limited
He is the Chairman of the Audit Committee, Nomination and Remuneration Committee and Stakeholder Relationship Committee and Member of the Corporate Social Responsibility Committee of the Board  respectively.
Mr. Anand Mahajan
Independent Director
Mr. Anand Mahajan, has served on the Board of Unichem since 2005. Mr. Mahajan graduated from St. Xavier's College, Mumbai, in 1973 with a B.A. (Honours) degree in Economics. He completed his Masters degree in Economics,  from the University of Bombay in 1975. In 1983, he received an MBA  from Cornell University, USA.
Mr. Mahajan started his career with State Bank of India in 1974 and served the Bank in various positions until 1981.  On completion of his MBA in 1983, Mr. Mahajan joined Grindwell Norton.  In 1988, he was elected as a Director on the Board of Grindwell Norton and in 1991; he became the Managing Director and continues in this position.  He was appointed as the General Delegate of Compagnie de Saint Gobain in 1996. In the role of General Delegate, Mr. Mahajan is responsible for all the activities of and the development of the Saint-Gobain Group in the region. He is the Chairman of Saint-Gobain India Pvt. Ltd. and the Saint-Gobain India Foundation.
He is a member of its Board Committee namely Nomination and Remuneration Committee and Audit Committee of the Board.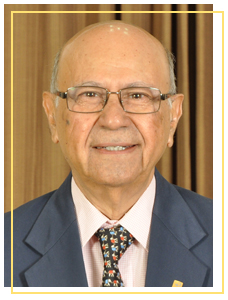 Mr. Prafull Sheth
Independent Director
Mr. Prafull Sheth has been on the Board of Unichem Laboratories since 2003. He holds Bachelor's and Master's degrees in Pharmacy from the University of Missouri, USA.
Mr. Sheth is former Vice-President of International Pharmaceutical Federation and Founding Professional Secretary of FIP-WHO Forum of National Pharmaceutical Associations of Southeast Asia.
He has served Federation of Asian Pharmaceutical Associations as Vice President and Indian Pharmaceutical Association and Indian Pharmaceutical Congress Association as President. He is the recipient of two Indian Pharmaceutical Association awards: the Acharya P. C. Ray Memorial Gold Medal (Bengal Branch) and prestigious M. L. Khorana Memorial Award for outstanding contribution to the profession of pharmacy. He has earned prestigious IRF Lifetime Achievement Award for his contribution in the field of pharmacy. Mr. Sheth has been recipient of Prof. M. L. Schroff National Award of Indian Hospital Pharmacists Association for his contribution to industrial pharmacy and pharmacy practice. Internationally, he has received FIP Industrial Pharmacy Section medal for meritorious contribution to the global pharmaceutical industry. Mr. Sheth is a Fellow of the International Pharmaceutical Federation, and Eminent Pharmacist and Fellow of the Indian Pharmaceutical Association. He is associated with Patient Safety and Access Initiative of India Foundation. He has served Ranbaxy Laboratories Limited as its Executive Vice-President and Member Board. He is Vice President and Trustee of Shree Shree Anandamayee Sangha.
He is a member of its Board Committee namely Audit Committee and Nomination and Remuneration Committee.
Dr. (Mrs) B. Kinnera Murthy
Independent Director
Dr. (Mrs.) Kinnera B. Murthy is a Strategy Consultant, Director on Corporate Boards and Academic Governing Councils and a Founder Member of a Woman Support NGO, since her superannuation from The Administrative Staff College of India in 2012, where she held the posts of Dean and Professor, Strategic Management. Her interest areas include Strategic Management, Women Leadership and Empowerment, Marketing and Social Change Management. She has a Doctorate in Corporate Strategy from University of Poona, MBA from Osmania University and BSc from BITS, Pilani. She was trained in Industrial Management at RVB, the Netherlands and in Strategic Management from APO Japan. She is involved with women entrepreneurial organizations as an advisor. She provides consultancy and advisory support to organisations in India in the areas of Strategic Visioning and Organisation Building, Governance, Mentoring, Restructuring, Corporate Social Responsibility, Marketing Strategy and Capacity Building. She also provides pro bono services to social change NGOs as well as social and cultural organisations.
Dr.(Mrs.) Murthy was appointed as a Non executive, Independent Director of the Company in the year 2015 and is also a member of its Board Committee namely Corporate Social Responsibility Committee, Stakeholders Relationship Committee and Audit Committee.
She served as an Independent Director of Midhani (Mishra Dhatu Nigam – a Defence Ministry Undertaking), State Trading Corporation of India Limited, VBC Industries Limited, VBC Ferro Alloys Limited and State Bank of Hyderabad. She currently acts as an Independent Director of Indian Immunologicals Limited, Midgard Technologies Private Limited and Telangana Industrial Health Clinic Limited
CORPORATE EXECUTIVE TEAM
Drawing on the best talent in the industry, the Corporate Executive Team focuses on the day-to-day operations at Unichem. Every member of the team brings a spirit of dynamism and collaboration to ensure that opportunities are seized rapidly and challenges immediately perceived and addressed.